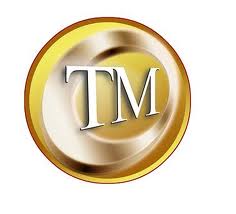 Do I need to register my trademark?
By using Trademark, It informing the world that you have a protectable mark.
What are the safeguards to be taken by the proprietor of a registered trade mark to protect his rights?
The proprietor should use and renew the trademark regularly and in time. If others misuse the trademark he should file a suit for infringement and passing off and also take criminal action.
The proprietor should keep a watch in respect of trademarks published in the Trade Marks Journal and institute opposition proceedings if identical or deceptively similar trademarks are advertised. He should initiate rectification proceedings if an identical or deceptively similar trademark is registered.
Can I register my domain name as a trademark or service mark?
Yes, so long as it is being used as a trademark or service mark. If it is merely used to indicate the URL or address at which a web site may be found, such use is not sufficient. It must be used as a source identifier for the goods or services.

Opposition on Applied Trademark Registration?
Within a period of three months from the date of advertisement in the Indian Trademark Journal, any party may lodge opposition to the registration of the trade mark. Extensions of this period can be obtained on application to the Registrar
Various grounds of opposition are available and include conflict with prior registered or common law trade marks. Generally trade marks which do not conform with the requirements for registration may be opposed.
Opposition is an important facility, especially in that it affords trade mark owners the opportunity of ensuring that competitors do not register similar trade marks.

Important Points:-
Make sure your sign is distinctive.
Search before you register a trademark.
If you register a trademark that is similar or identical to one that is already registered, your mark may infringe on the prior one. The owner of the prior trademark can possibly even demand the cancellation of your mark and financial compensation. Because we do not determine whether your mark has already been registered in a similar or identical form at the time of application, it is important for you to do it.
Note that trademarks can also infringe on business and domain names.
Select your goods and service classes carefully.
A trademark is always protected only for certain classes of goods and services. When you register, you must indicate the goods and services for which you wish to register and use your trademark. If you don't use your trademark for the products (or services) you claimed within five years of registration, you can lose your trademark protection.
Consult a trademark attorney.
We would be glad to answer your questions about the registration procedure. If you are unsure about choosing a trademark or your trademark strategy, or you would like advice in an infringement case, consult a Lawyer.
Figure out what kind of trademark you have and what the trademark is.
Most trademarks consist of words, designs, or composite marks made up of a combination of words and designs. Other kinds of marks include sound, color, and scent marks-you should probably contact a trademark attorney to proceed with registering those.

What are the tips for using a Trademark or Service Mark?
It is used as mark on goods and their packaging.
It considered as generic name other than brand name.
Donot use the symbol (R) without a registration.
What are the term / Duration of the Trademark Registration in India?
The term of registration of trademark is 10 (Ten) years, but may be renewed subject to the payment of the prescribed fee, in accordance with the provisions of the Trademarks Act, 1999. An application for renewal of a trademark can be filed within six months from the expiry of the last registration of trademark.