1. Company – Different Types: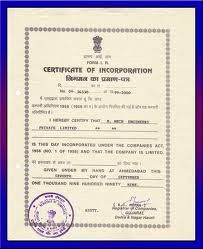 Private Limited Company
Public Limited Company
Unlimited Liability Company
Non Profit Organizations
2. Private Limited Company:
Minimum 2 members & 2 Directors.
Max. Restricted to 50.
The company name ends with 'Private Limited.'
3. Public Limited Company:
Minimum 7 members and 3 Directors
No restriction on maximum number of members
The Company name ends with 'Public Limited'.
4. Non Profit Organizations:
It is for the purpose of promoting commerce, art, science, and not with making profit.
It requires permission from Central Government.
5. Minimum Capital of the Company:
Private Companies should have Minimum Capital of Rs.1 Lakhs for Registration.
Public Companies should have Minimum Capital of Rs. 5 Lakhs for Registration.
6. Digital Signature:
Digital Signature is a legally recognized method of signing documents electronically. A digital signature is a type of asymmetric cryptography used to simulate the security properties of a handwritten signature on paper. Digital Signature schemes normally give two algorithms, one for signing which involves the users secret or private key and one for verifying signatures which involves the users public Key. The output of the signature process is called "Digital Signature".
7. Directors Identification Number (DIN):
Directors Identification Number or DIN is an identification number issued by the Ministry of Corporate Affairs to a director or a prospective director of a company. For obtaining a DIN, an online application has to be made to the Ministry of Corporate Affairs and the documents supporting Identity/Address Proof has to be submitted to their office.On verification of the documents, MCA will not allot the DIN.
8. DIN Forms:
DIN1- Application to obtain DIN
DIN2- Intimation by the Director to the Company
DIN3- Intimation by the Company to the ROC.
DIN4- Information to MCA about changes in address/ details of the Director.